I took a closer look at Criterion's
Death in Venice
, alongside the HD streaming version which is still available on Amazon.
The black crush problem in the new restoration is worse than I originally thought, and I agree completely with Chris's criticisms of the image in his review on this site. Sampling the image with video scopes, it is similar to Ritrovata's
The Color of Pomegranates
in that the gain in the green channel is pushed up for most of the film, contributing to a greenish cast to varying degrees depending on the specific content of the shot. The other point of similarity is that the floor of the blue channel is pushed down lower than the other two channels. If there are deep blacks in a particular shot, it results in black crush and information is getting lost. The problem was not as readily apparent with the
Pomegranates
master because it doesn't have as many deep blacks. On this Blu-ray it is more obvious.
Here are some sample scopes to illustrate what I mean:
Shot beginning 05:56 (Lots of blue in this shot because of the blue sky in the background.)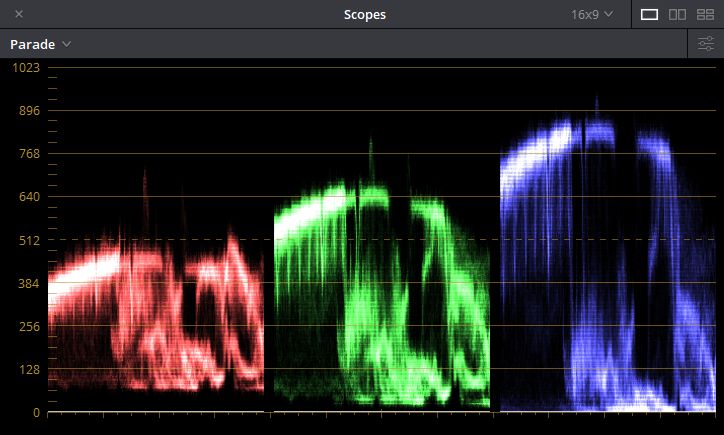 Shot beginning 54:23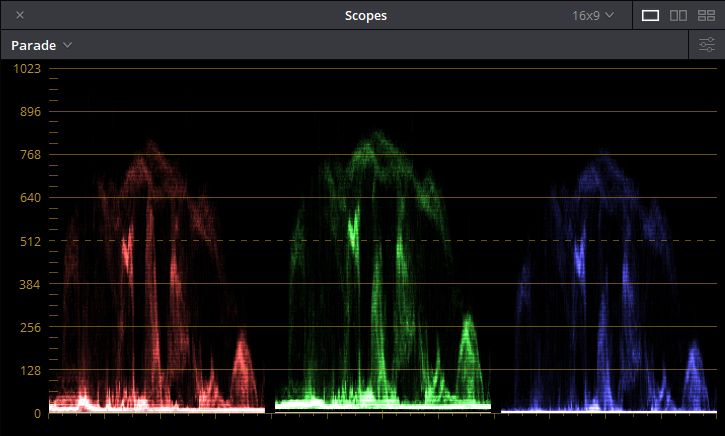 Shot beginning 1:05:43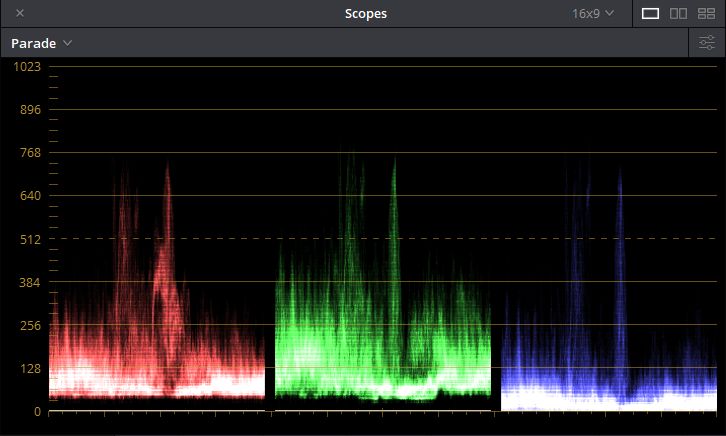 Here are several frame grabs to compare with the older HD master on Amazon. As you can see, sometimes the older master handles flesh tones better, but it is also quite dated and has a red push in many places.
Criterion 1
Streaming 1
Criterion 2
Streaming 2
Criterion 3
Streaming 3
Criterion 4
Streaming 4
Criterion 5
Streaming 5
Criterion 6
Streaming 6
I think consumers have a right to expect video transfers without obvious technical defects. Between this and the dark and teal
Mélo
, its as if we are entering a new "dark ages" in digital film restoration.