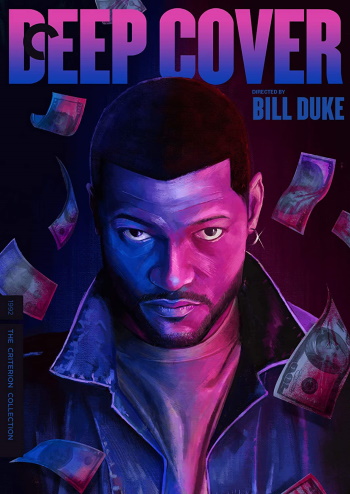 Release Date:

July 13 2021
Warner Bros. Home Entertainment
Featuring:
Laurence Fishburne
,
Jeff Goldblum
,
Victoria Dillard
,
Gregory Sierra
,
Clarence Williams III
,
René Assa
,
Alex Colón
,
Roger Guenveur Smith
,
Sydney Lassick
,
Kamala Lopez
,
Julio Oscar Mechoso
,
Glynn Turman
,
Charles Martin Smith
Film noir hits the mean streets of 1990s Los Angeles in this stylish and subversive underworld odyssey from veteran actor-director Bill Duke. Laurence Fishburne stars as Russell Stevens/John Hull, a police officer who goes undercover as the partner of a dangerously ambitious cocaine trafficker (Jeff Goldblum) in order to infiltrate and bring down a powerful Latin American drug ring operating in LA. But the further Stevens descends into this ruthless world of money, violence, and power, the more disillusioned he becomes—and the harder to make out the line between right and wrong, crime and justice. Steeped in shadowy, neon-soaked atmosphere and featuring Dr. Dre's debut solo single, this unsung gem of the nineties' Black cinema explosion delivers a riveting character study and sleek action thrills alongside a furious moral indictment of America and the devastating failures of the war on drugs.
Technical Specifications
Aspect Ratio:
1.85:1 (Anamorphic)
Audio:
English 2.0 Dolby Digital Surround
Supplements
Forum Member Statistics
Release Notes on Restoration