Radio On
(1979)
UK – 1979 – Black and White – English with optional hard of hearing subtitles – 100 minutes – Original aspect ratio 1.85:1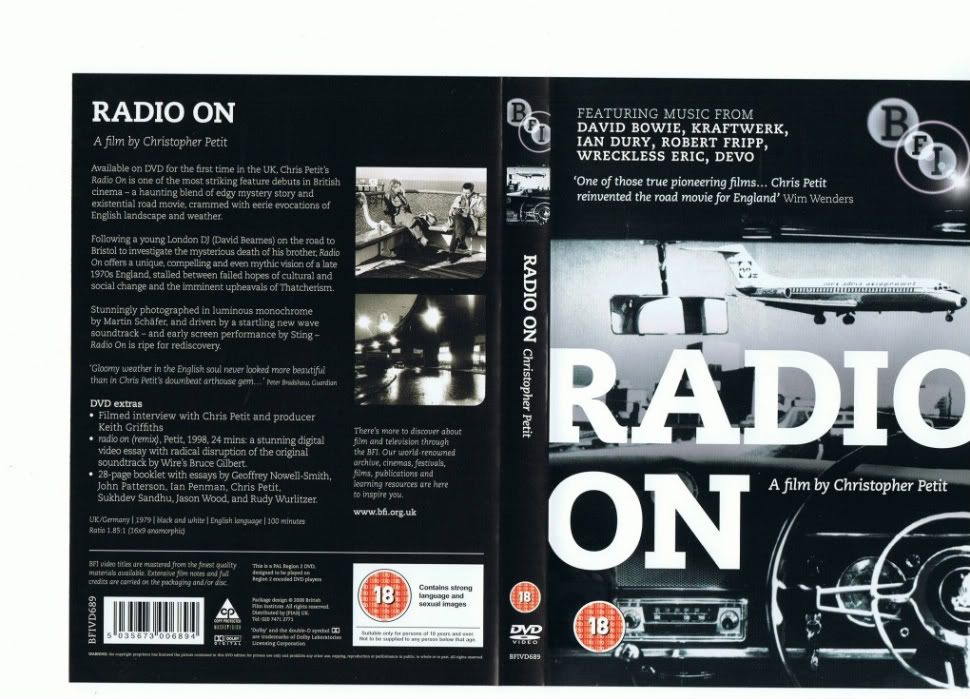 Available on DVD for the first time in the UK, Chris Petit's
Radio On
is one of the most striking feature debuts in British cinema – a haunting blend of edgy mystery story and existential road movie, crammed with eerie evocations of English landscape and weather.
Following a young London DJ (David Beames) on the road to Bristol to investigate the mysterious death of his brother,
Radio On
offers a unique, compelling and even mythic vision of a later 1970s England, stalled between failed hopes of cultural and social change and the imminent upheavals of Thatcherism.
Stunningly photographed in luminous monochrome by Martin Schäfer, and driven by a startling new wave soundtrack – and early screen performance by Sting –
Radio On
is ripe for rediscovery.
Extras:
- Filmed interview with Chris Petit and producer Keith Griffiths.
-
radio on (remix)
, Petit, 1998, 24 mins: a stunning digital video essay with radical disruption of the original soundtrack by Wire's Bruce Gilbert.
- 28 page booklet with essays by Geoffrey Nowell-Smith, John Patterson, Ian Penman, Chris Petit, Sukhdev Sandhu, Jason Wood and Rudy Wurlitzer.