BUY AT:

See more details, packaging, or compare
Synopsis
Twenty years after it swept Australia into the international film spotlight, Peter Weir's stunning 1975 masterpiece remains as ineffable as the unanswerable mystery at its core. A Valentine's Day picnic at an ancient volcanic outcropping turns to disaster for the residents of Mrs. Appleyard's school when a few young girls inexplicably vanish on Hanging Rock. A lyrical, meditative film charged with suppressed longings, Picnic at Hanging Rock is at long last available in a pristine widescreen director's cut with a newly-minted Dolby® digital 5.1 channel soundtrack.
Picture
5/10
Criterion's original DVD edition of Peter Weir's Picnic at Hanging Rock presents the film in the aspect ratio of 1.66:1 on a dual-layer disc. Like all of Criterion's early releases it has not been enhanced for widescreen televisions. This release includes the director's cut of the film.
More than likely a straight port from Criterion's Laserdisc edition the presentation isn't awful for what it is, but it hasn't held up well as the years (all 16 of them) have passed. The print is in decent condition with only a few marks remaining, limited primarily to white specs and dust and some larger scratches in places. Detail isn't too shabby on close-ups but long shots are fuzzy and incredibly blurry. Artifacts are also a bit of an issue, with compression noise noticeable in places and shimmering effects and pixilation occurring during quick movements on screen. The film's colour scheme is muted but look adequately rendered, but black levels are off and crushing occurs in darker scenes.
At the time the transfer looked fairly decent but it's cons are now more obvious, showing it was desperately in need of an upgrade (which we thankfully finally got.)
Audio
7/10
Criterion's first Dolby Digital 5.1 surround track actually doesn't sound too bad. It's a bit weak and tinny in places, but dialogue is still easy to hear and the direction of the music between the speakers creates an effectively haunting atmosphere at times. Dialogue and most sound effects stick to the fronts and sounds fine enough.
Extras
1/10
Almost barebones this DVD edition presents a theatrical trailer and an insert with a reprint of a 1979 New York Times article on the film by Vincent Canby. It's fine enough read though not very enlightening.
Closing
A weak edition, with the audio being the only strong aspect. I would point everyone to the new DVD and Dual-Format DVD/Blu-ray editions Criterion has released for the film.
BUY AT: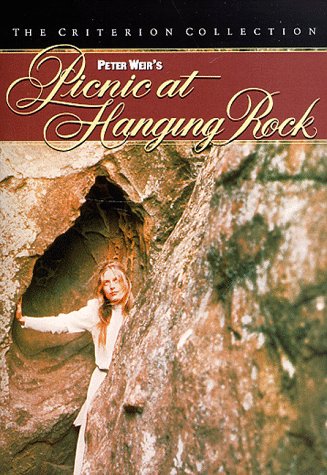 Series:
The Criterion Collection
DVD
1 Disc | DVD-9
1.66:1 ratio
English 5.1 Dolby Digital Surround
Regions 1/2/3/4/5/6