See more details, packaging, or compare
Synopsis
Of the hallowed group of Cahiers du cinema critics turned filmmakers who transformed French film history, Claude Chabrol was the first to direct his own feature. His absorbing landmark debut, Le beau Serge, follows a successful yet sickly young man (Jean‑Claude Brialy) who returns home to the small village where he grew up. There, he finds himself at odds with his former close friend (Gérard Blain)—now unhappily married and a wretched alcoholic—and the provincial life he represents. The remarkable and stark Le beau Serge heralded the arrival of a cinematic titan who would go on to craft provocative, entertaining films for five more decades.
Picture
8/10
Claude Chabrol finally makes an appearance in Criterion's library, the label bringing his first film Le beau Serge to Blu-ray in its original aspect ratio of 1.33:1 on a dual-layer disc in a new 1080p/24hz high-definition transfer.
Ignoring a few little quirks the picture is striking. It's sharp and crisp with marvelously defined textures that are best shown in Serge's jacket and all of the stubble on his face. The print, which I was expecting to be rough for whatever reason, is in near perfect shape; other than a couple of minor stains it's hard for me to recall any blemishes. Film grain remains and it looked natural.
Contrast looked a little odd to me, like it may have been boosted a little bit with whites blooming a bit too much in places. Also I detected some shimmering effects in some of the film's finer details, such as patterns on clothing.
Despite those couple drawbacks it still manages to be quite the stunner, with every detail popping off screen. A lovely job by those involved.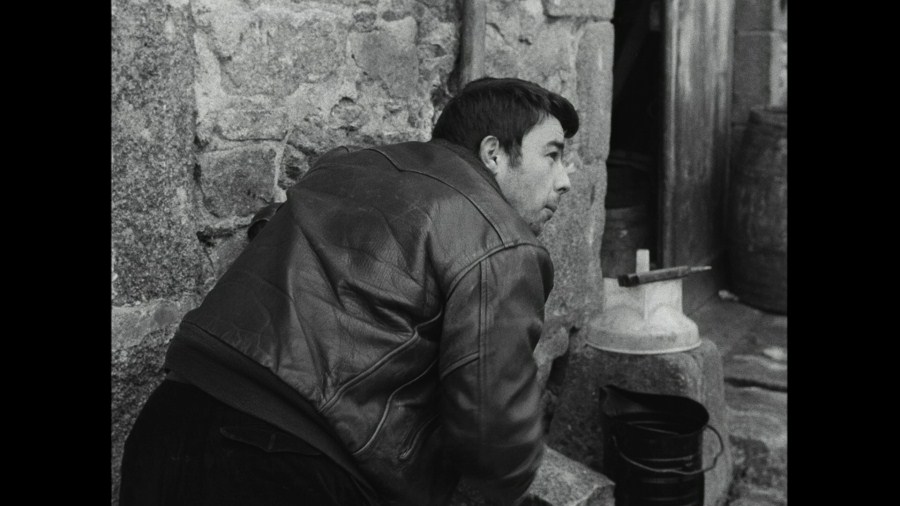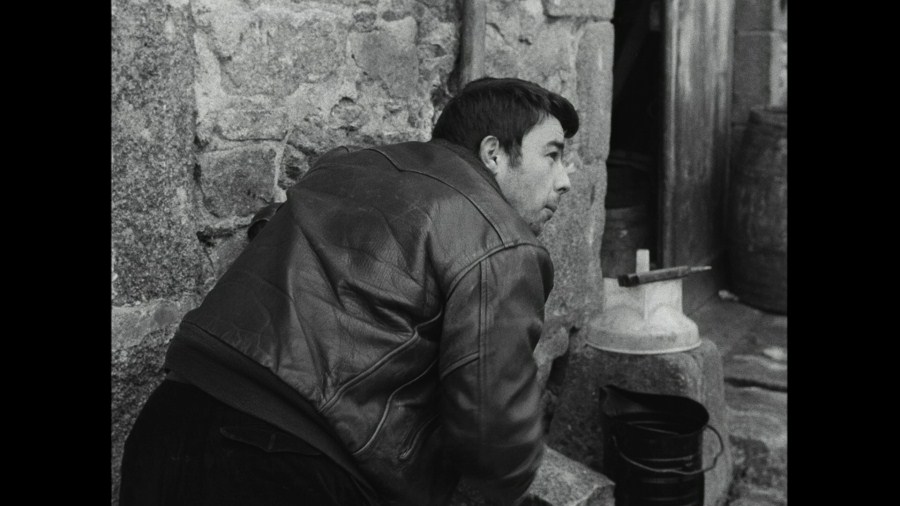 Audio
6/10
The lossless linear PCM mono track is clean and clear, with no noise or distortion. It lacks fidelity or much in the way of depth but dialogue is sharp and the music doesn't present any real problems. In general an average mono presentation.
Extras
5/10
Though it contains more supplements than its companion release, Les cousins, I was probably more disappointed with this edition. The big feature is the new audio commentary by Guy Austin, author of Claude Chabrol. Austin, who drones on dryly about Chabrol's move to filmmaking and breaks down certain sequences, focusing on either the editing, the general flow, the shot, or even the lighting. He also covers the production in detail, talks about the actors, both professional and non-professional, and of course talks about the story and themes present in it, particularly religious references that pop up throughout. There are some decent details in here, like when he talks about how it fits into the nouvelle vague, I can't say I cared much for it, admittedly tuned it out at moments, and didn't find anything particularly special about it. In the end I found it a skippable supplement since it's more interesting facts are covered in both the documentary and included booklet.
Quite a bit better is the next feature, a 52-minute documentary by Francis Girod entitled Claude Chabrol: Mon premier film. In it we revisit the village of Sardent with actor Jean-Claude Brialy, who meets some of the people who appeared in the film while also revisiting locations (incredibly it hasn't changed much.) We also get interviews with some of the surviving members of the crew at the time, including Chabrol. The doc goes over Chabrol's early life, his desire to somehow get into film (which his father warned him against stating that the industry was "full of pedophiles"), and his work with Cahiers du cinéma. He talks about an inheritance his wife received that he would put into funding his own production company and then making Le beau Serge. The doc then covers the writing process, the casting, and includes anecdotes from the set which includes how Brialy ended up breaking two vertebrae. Finally it goes over its release (and the release of Les cousins which quickly followed), the film's marketing, and then Sardent's response to the film. Fairly thorough, engaging, and entertaining documentary on the making of the film.
Finally from the archives we get an exactly 10-minute segment from a 1969 episode of the French television program L'invite du dimanche featuring an interview with Chabrol while revisiting the town of Sardent. Chabrol, who was born in the town, talks about the area and his childhood there during the occupation, recalling a story about a young Jewish boy whose family was hiding out in the area. Thankfully it's another engaging segment worth watching.
The disc then closes with the same theatrical trailer Chabrol makes fun of in the documentary, and then a booklet with an essay by writer Terrence Rafferty that, despite being fairly short, is probably better than the commentary track.
Closing
The audio commentary put a damper on the release for me, with myself personally finding it a dry, uninteresting piece, but thankfully the video supplements make up somewhat for it. Still the selling aspect of this edition is the video presentation, which, despite a few negligible inconsistencies, is a striking looking one.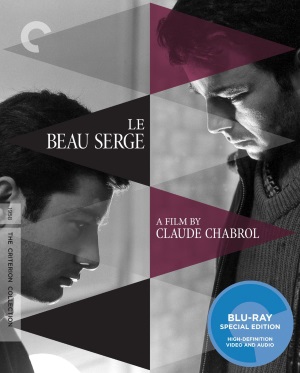 Series:
The Criterion Collection
Licensor:
Gaumont
Release Date:
September 20 2011
Blu-ray
1 Disc | BD-50
1.33:1 ratio
French 1.0 PCM Mono
Subtitles: English
Region A
New audio commentary featuring
Guy Austin
, author of
Claude Chabrol
Claude Chabrol: Mon premier film
, a documentary by Francis Girod on the making of
Le beau Serge
, featuring interviews with
Claude Chabrol
and actor
Jean-Claude Brialy
Segment from a 1969 episode of the French television series
L'invité du dimanche
in which
Claude Chabrol
revisits Sardent, the town he grew up in and
Le beau Serge
's location Theatrical trailer A booklet featuring a new essay by film critic
Terrence Rafferty