See more details, packaging, or compare
Synopsis
Working outside the mainstream, the wildly prolific, visionary Stan Brakhage made more than 350 films over a half century. Challenging all taboos in his exploration of "birth, sex, death, and the search for God," he turned his camera on explicit lovemaking, childbirth, even autopsy. Many of his most famous works pursue the nature of vision itself and transcend the act of filming. Some, including the legendary Mothlight, were created without using a camera at all, as he pioneered the art of making images directly on film, by drawing, painting, and scratching. With these two volumes, we present the definitive Brakhage collection—fifty-six of his works, from across his career, in high-definition digital transfers.
Picture
10/10
Stan Brakhage's films make an exceptional debut on Blu-ray through Criterion's new set, By Brakahage: An Anthology, Volumes One and Two, combining the two volumes available on DVD into the one set. The films are in various aspect ratios, though most appear to be in the ratio of about 1.33:1, spread over three dual-layer Blu-ray discs, and all presented in 1080p/24hz. The last film in the set, Chinese Series, is in the ratio of 1.85:1. A note from the booklet on the aspect ratios of the films in the set gives the impression that this film should actually fill out the screen on a widescreen television:
"On widescreen televisions, black bars will appear on the left and right of the image to maintain the proper screen format, except with Chinese Series, which is presented in 1.85:1. Black bars at the top and bottom of the screen are normal for this wider format."
Chinese Series is presented in that ratio, but it's window boxed with a black border all around. I could be misreading that sentence, though the "except" in that sentence suggests there shouldn't be black bars on the sides, filling out a widescreen television. But it's possible the window boxing is how it's supposed to be presented, since another film in the set, Untitled (For Marilyn) does jump from about 1.33:1 to 1.85:1 and remains window boxed.
At any rate, getting past what is really a minor detail, the transfers on here are beautiful. Criterion's original DVD of Volume One was a stunning release on its own, and one of the most impressive DVD transfers from the company which managed to perfectly capture Brakhage's work on home video. The Blu-ray version of Volume One, in comparison with the DVD, does offer a significant upgrade, presenting sharper, more detailed images that do look far more film like, retaining the grain structure. Colours also look much sharper, specifically reds, best displayed in the painted films.
These films are fairly complicated, especially the painted ones, and Criterion's transfer handles them perfectly. Similar with the DVD you can go through frame by frame and get a perfectly crisp, highly detailed still image with no transition issues.
Damage is still present, but since Brakhage would purposely scratch and mark his films it has to be figured that it's all intentional. Criterion mentions in their booklet that no restoration has been made at all to the films in an effort to retain the look. Because of this I ignored the damage present in my final grade, but people who expect their high-def to look spotless should probably know that isn't going to happen here because this is how the films are supposed to look.
I'm unsure how Chinese Series was supposed to be presented but it isn't a large concern. The rest of the films on here look absolutely stunning, sharp and detailed, perfect motion, with no artifacting, and crisp colours. A top notch high-def transfer.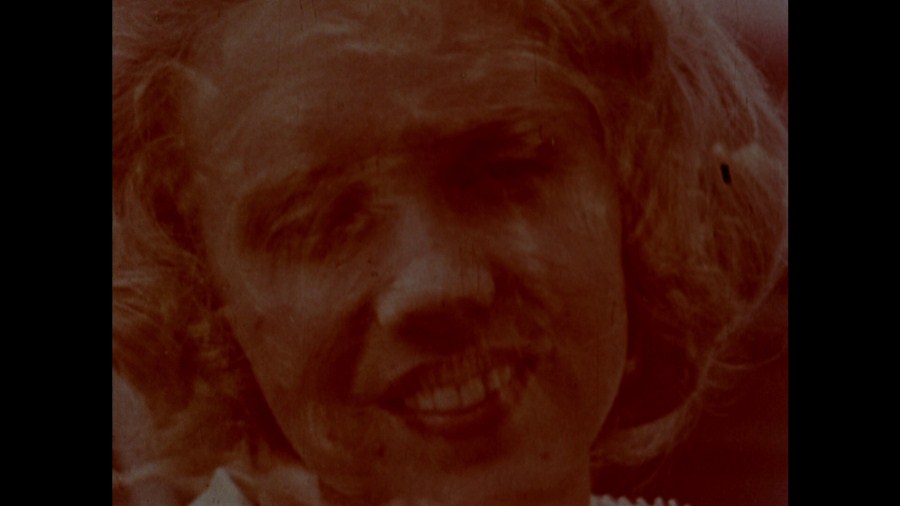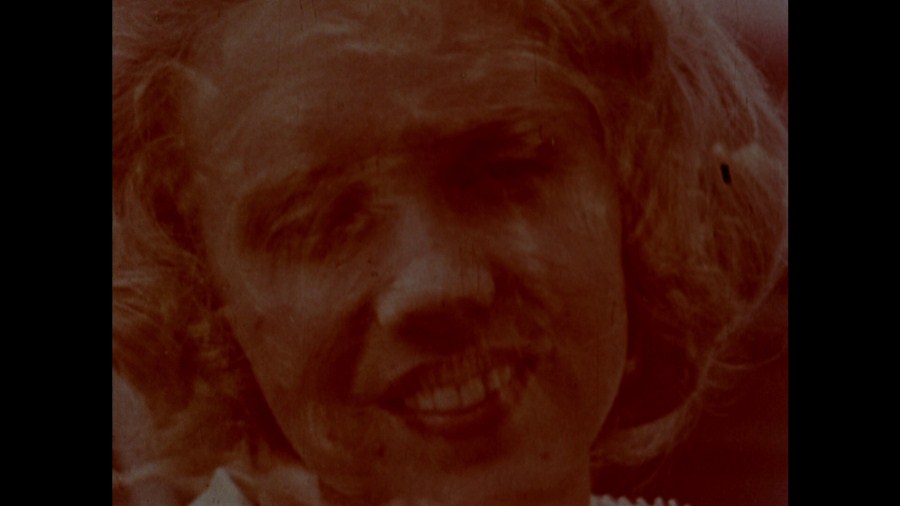 Audio
6/10
Most of the films on here are silent but a small few do have audio accompanying the film. For audio the back of the box states "…uncompressed audio for those with sound." This is actually not the case, this either being a misprint or a technical mistake; the films are actually presented in Dolby Digital 1.0 mono, with one lone film, "…" Reel Five presented in stereo. Some may be disappointed but I don't think it's too big a concern considering the overall quality of the audio material and the limited range present.
Criterion states they did do restoration on the audio, even using music from an actual CD used for "…" Reel Five" that was speed corrected to match the film, the sound quality does vary from film to film, some sounding pretty good, while others show their age with a hiss evident, or with the audio sounding hollow and artificial, lacking much in the way of range. Having said this, though, some of it is more than likely intentional, so it didn't play too heavily into the final grade, though it's still hard to give an average to a soundtrack when a good chunk of the material here is silent.
(One film, Scenes From Under Childhood, Section One, has an optional track. As stated in the text notes and elsewhere through the supplements on the set, Brakhage originally made this film with a soundtrack though changed his mind and removed it for future showings, now preferring the silent version. If you decide to watch all of the films straight through using the "Play All" option from the menu the silent version of this film plays by default and you cannot switch audio tracks. If you want to watch the film with sound you need to go to the supplements menu, navigate through the index to the film and then bring up the audio options for it.)
Extras
7/10
Criterion ports everything from the volume one 2-disc DVD edition onto the first disc of this Blu-ray set, and then I assume they've carried all of the same supplements from the volume two 3-disc DVD edition over to the last two discs of this set (as of writing this I have not received or gone through the DVD version.) Other than one feature, everything in the supplements is presented in 1080i/60hz.
The navigation for Volume One resembles the navigation found on the original DVD, though everything is now available on the one disc. The first disc breaks the films out into "Series 1" or "Series 2" which basically splits the films similarly to how they were split on the DVD edition over the two discs. Within each "Series" you then have the option to "Play All" or watch each film individually through the Index. A Timeline is also available but only if you choose to watch all of the films. You can also save your location using the GREEN button on your remote and return through the Timeline but again only if you are watching all of the films. The Timeline is not available if you choose to watch each film individually through the Index.
Criterion includes the following films on Disc 1 of the set:
Series 1: Desistfilm, Wedlock House: An Intercourse, Dog Star Man (Prelude and then Parts 1 through 4) and then finally The Act of Seeing with one's own eyes.
(The Act of Seeing with one's own eyes does have a somewhat bizarre presentation as the disc tries to present this film similarly to how the DVD did: If you chose to "Play All" the disc would immediately jump to a menu screen after the fourth part of Dog Star Man ends, serving a warning about the content of The Act of Seeing with one's own eyes, which contains actual autopsy footage. It then gave you the option to play the film or go to the menu. Here it jumps to the main menu after the fourth part of Dog Star Man but unfortunately doesn't give you the option to continue on to Act… The only way you can watch the film is by accessing it through the Index, which then gives the warning about the content of the film.)
Series 2: Cat's Cradle, Window Water Baby Moving, Mothlight, Eye Myth, The Wold-Shadow, The Garden of Earthly Delights, The Stars Are Beautiful, Kindering, I . . . Dreaming, The Dante Quartet, Night Music, Rage Net, Glaze of Cathexis, Delicacies of Molten Horror Synapse, Untitled (For Marilyn), Black Ice, Study in Color and Black and White, Stellar, Crack Glass Eulogy, The Dark Tower, Commingled Containers, and Lovesong.
Of the 26 films 19 of them have audio Remarks by Brakhage and in a few cases a cohort of some sort, and these remarks range from about 45 seconds to around 8 minutes, for an approximate total of 52-minutes, give or take a minute or two. These are the same comments found on the DVD edition and I remember when I first listened to them I was really expecting someone that was maybe a little pretentious, maybe a touch crazy (I had mentioned in that review that my knowledge of Brakhage himself before seeing the DVD set was very limited, and that I had always pictured him as some "crazy old hermit,") but I discovered he is a surprisingly easy going and fairly funny individual, offering some great insights into his films, stories behind them including personal issues that inspired them and even has some amusing little anecdotes, like how Commingled Containers came about, which involved him testing out a used camera he had just purchased and wanted to make sure it worked before the warranty ran out. I suggest watching the film first then listening to the remarks as having the vision of the film in your head makes them more informative. To access these remarks you have to select a film from the index. Another flyout menu will appear with a note or a quote from Brkhage on the film, and then the option to listen to the "Remark" if there is one. The DVD had the audio play over the menu but this Blu-ray edition plays the audio over a still from the film in question.
You also get four video Encounters with the artist, available from the main menu, lasting in total about 36-minutes altogether. Encounter 1 lasts 9 minutes and finds Brakhage talking about his techniques and even has a decent anecdote about Pollack. Encounter 2 lasts 8-minutes and 40-seconds and Brakhage talks about himself as a frustrated poet, mentions how in fact he does like mainstream films (to a degree anyways,) and discusses his narrative, as well as the idea of his film's being a presentation of things through the mind's eye. Encounter 3 lasts shy of 9-minutes and he gets a little more personal, talking about his personal presentation to people (the mountain/macho man) and talks about his equipment and how he had to practice with each new camera he got so he knew how to control it. And then finally, Encounter 4 ends on a more down note as later on we see Brakhage after what I'm guessing was extensive chemotherapy. He talks about his future plans, leaving paints and in an amusing bit (more because I never really considered experimental cinema like his would have such a thing) he touches on "outtakes" from his films. These encounters are informative (they show him working in some cases) and sometimes funny, offering a wonderful look at the man. For people intrigued by Brakhage it doesn't hurt looking at all of these and I know the idea I had of the man was completely shot down.
Discs 2 and 3 comprise Volume Two of the set and they both have a similar navigation to what is presented on the first disc of the set, though this time the films are broken out into "Programs", grouping the films that make up a certain series of films that represent similar themes, or simply a certain time for Brakhage. These were put together by Brakhage's widow Marilyn Brakhage and she goes on in more detail about them in the booklet. Slightly different, though, is that you have the option to Play All of the films on the disc, and don't have to go through each program individually but again the Timeline feature is only available if you play all of the films on the disc, not if you play each film or even each program individually. I'll go through the programs and features disc by disc.
Disc 2 of the set presents the following films:
Program 1: 1955-67: The Wonder Ring, The Dead, Two: Creeley/McClure, and 23rd Psalm Branch.
Program 2: 1967-76: Scenes From Under Childhood, Section One, The Machine of Eden, Star Garden, and Desert.
Program 3: 1972-82: The Process, The Burial Path, Duplicity III, The Domain of the Moment, Murder Psalm, and Arabic 12.
By going through the index and selecting films individually you can read notes on the film, or quotes made by Brakhage on the films. Unfortunately there are no audio remarks to be found. As mentioned in the audio section Scenes From Under Childhood presents an optional sound version, but this is the only supplement to be found for an individual film.
All of the supplements are found under a section called "Encounter" which is then broken down further into three sections.
Salons presents three video recordings made by Phil Solomon of Brakhage's salons that took place at the University of Colorado between 1993 and 2002 where he had conversations with attendees about his films. The first 4-minute clip features Brakhage talking about 23rd Psalm Branch and what he was trying to say with it about war in general. The second clip, running 5-minutes, features Brakhage talking about Scenes From Under Childhood, how he was influenced in making it, and then getting into detail about the sound version of the film and why he now prefers the silent version. The last clip, running barely 2-minutes, has Brakhage recall a dream where he murdered his (adoptive) mother with an axe, which influenced Murder Psalm. Though it would have been great if Criterion could have gathered together comments on all of the films, or at least more, what we do get is good, and Brakhage's insights are again rather interesting. Notes are also offered about the Salons.
A 1990 Interview with Stan Brakhage is also included, running 37-minutes and conducted by film critic Marilynne Mason. While it can be a touch stuffy at times it is still quite intriguing overall. Brakhage can carry on a bit at times but he has a lot to talk about, though funny enough not much of it has to do with his films. The conversation is more about art and "the artist" in general, with Brakhage first talking about the poet Ezra Pound to great extent (though not in a completely flattering way,) talks about the purpose of the artist, the idea of the Muse, what "art" is exactly, and the idea of truth, all typical topics that are covered in interviews like this. But Brakhage has some interesting comments, gets a little personal at times, adds humour when needed, and in all manages to keep the interview interesting.
The final supplement on the disc is a 50-minute audio-only Lecture recorded at the Museum School of Fine Arts in Boston in 1996. While the idea of 50-minute lecture may not sound all that enticing I have to say one should definitely give it a listen, or at least sample it through the 8-chapters provided. Again Brakhage is a great speaker and manages to keep the material interesting and even humourous at times. He talks about his work, even getting into some detail about painting on a negative, shares his anecdote about how the film Commingled Containers came about because he was testing a camera before the warranty expired, and then get into details about film as an art, editing, and visual thinking. There's some great insights here, including an amusing one about the O.J. Simpson car chase that had people glued to their televisions. One of the best features on the set.
The third disc (which is technically the second disc for Volume Two) presents the following films, again all broken out into different programs:
Program 4: 1989-90: Visions in Meditation #1, Visions in Meditation #2 (Mesa Verde), Visions in Meditation #3 (Plato's Cave), and Visions in Meditation #4 (D. H. Lawrence).
Program 5: 1982, 1992, 1994: Unconscious London Strata, Boulder Blues and Pearls And …, The Mammals of Victoria, and From: First Hymn to the Night—Novalis.
Program 6: 1995-2003: I Take These Truths, The Cat of the Worm's Green Realm, Yggdrasill: Whose Roots Are Stars in the Human Mind, ". . ." Reel Five, Persian Series 1-3, and Chinese Series (which is Brakhage's final film.)
Again you have the option to watch all of the films on the disc, or all of the films in the program, or each film separately. Other than a quick note or a short quote from Brakhage there are no film specific features available for a film when going through the index.
Encounter again presents more material featuring Brakhage. First is another collection of footage filmed by Phil Solomon at Brakhage's Salons. This time we only get a couple of clips. First is a 2-and-a-half minute piece featuring Brakhage talking about Boulder Blues and Pearls And…, where he talks about how he was trying to present the real Boulder, Colorado. And then there's a 2-minute piece where Brakhage talks about telling a story in The Cat of the Worm's Green Realm.
For Stan is a 15-minute film made by Marilyn Brakhage edited in a style at times similar to her husband's, though certainly more "accessible" I guess one could say. Silent (and the only feature presented in 1080p) it's made up of footage Marilyn took of Stan while he was making his Visions in Meditation films. Though it's obviously personal it also works as a very insightful and intriguing inclusion because it shows Stan Brakhage at work. One thing that always sort of irked me about the original DVD release (and to an extent on this Blu-ray set) is the lack of material showing how Brakhage worked and here we get to see Brakhage grab the camera and just go at it, see how he moved the camera and see him actually get lost in what he's doing.
Moving on we then get three more parts of Brakhage on Brakhage, the first part, running over 6-minutes, is an interesting, even humourous recollection on filming The Wonder Ring for Joseph Cornell, and riding the train. The second part is over 7-minutes and has Brakhage talking about "experimental/avant-garde" labeling of films, even giving a bit of a history on where the terms were coined, and talks about how he works to make his films represent the "mind's eye." The final part, running 7-minutes, presents Brakhage, after chemotherapy, talking a little about painted film, film as art, and putting his personal experiences into his work, bringing up Dog Star Man. In all another great set of interview clips.
The disc then closes with another Lecture by Brakhage, this time given in an English class at the University of Colorado in March of 1996, running over an hour and divided into 8 chapters. In it he talks about Gertrude Stein's poem Stanzas in Meditation, which he mentions has influenced him and his work more than anything else. His admiration for the poem and the writer is evident, even having the tenacity to go right ahead and call her the greatest writer of the 20th century "whether you like her or not" and even offers a good defense on his opinion. Throughout he takes some questions, talks about language, and brings up other poems he admires, which he has mentioned in other interviews found throughout the set. It's long, can be a bit dry at times, but Brakhage is an incredibly engaging speaker, incredibly sharp, and just intensely passionate about his subject. I can't say it's something one has to listen to, but it still has its fair share of fascinating material, even if it really has very little to do with Brakhage's own work.
The set then comes with a thick, 92-page booklet, which covers both volumes found in the set. It starts with a short introduction by Marilyn Brakhage, who talks a little about her husband, his work, the original DVD release from 2003, and then putting together the films for this new Blu-ray set (she mentions the Blu-ray specifically so I assume this was written solely for this release, but again, I have not yet seen the DVD edition of Volume Two.) She mentions the selection process for Volume Two, stating some films didn't make the cut because Blu-ray still couldn't capture some of the subtleties from projecting the film that were required, and then explains the program set-up that has been used for Volume Two. The booklet from the DVD edition of Volume One is then reprinted, starting with Fred Camper's essay about Brakhage and the films that appear in that volume, along with his notes about each and every single film, which are great primers for new comers. We then get another fairly long piece by Marilyn Brakhage talking about the selection process and the grouping of the films into programs, then explaining what each program represents, often quoting her late husband. We then get more individual notes by Fred Camper on each and every film in the second volume. The booklet then concludes with a fantastic piece by Mark Toscano on how Brakhage's films, including the painted ones, are preserved. I found this last piece quite intriguing as the technical aspects behind Brakhage's films have always fascinated me, and learning how these get preserved, especially now without Stan's participation, Toscano admitting he now finds himself asking often "what would Stan do?" In all, one of the best booklets Criterion has ever put together I feel. It's a very comprehensive booklet that does work as a fantastic introduction to the director and his work, and still manages to offer material to those that are more familiar with him. I'd actually recommend newcomers sit down and read the booklet before getting into his films on the set.
And that covers it. I'm still disappointed there isn't more showing Brakhage at work, or maybe some more technical information on how he was able to create what he did (though I can understand Criterion not wanting to go that route.) Still, this is certainly more satisfying than the original DVD in terms of supplements.
Closing
I loved my original DVD release and now I'm completely won over by this deluxe Blu-ray set, which contains both Volumes One and Two. The high-definition transfers found here make the films look even more film-like and natural, and the colours, most notably in the painted films, look exceptional. The transfers capture Brakhage's intended look as perfectly as one could hope for. Similar to the DVD, though better here, you can really just pause on any frame, especially in one of Brakhage's painted films, and end up with a perfect image that's a work of art on its own (it's actually quite a bit of fun to step through them frame by frame, especially some of the painted films where he creates some incredible visual effects like the ones in Black Ice or parts of the Persian series.) The audio, despite the fact it's lossy and not uncompressed like the packaging says, is fine and suits the few films that have sound. And the supplements, as they should, do offer a better understanding of the man, which in turn gives a better understanding of his work. It's a fantastic release, fairly well rounded and informative. It comes with a very enthusiastic recommendation, even for those that already own the original DVD. A stellar set.
Series:
The Criterion Collection
Blu-ray
3 Discs | BD-50
1.33:1 ratio
1.85:1 ratio
English 1.0 Dolby Digital Mono
English 1.0 Dolby Digital Mono
Regions A
Brakhage on Brakhage
, four video encounters with the filmmaker Audio remarks on selected films by
Stan Brakhage
A booklet featuring an essay and film capsules by Brakhage expert
Fred Camper
Brakhage on Brakhage
, three video encounters with the filmmaker
For Stan
, a 2009 short film by Stan Brakhage Two segments from a 1990 video interview with
Stan Brakhage
for the Boulder Arts Commission Footage from Brakhage Audio recordings of two lectures by Brakhage, one from the Beckwith Lecture Series and one on Gertrude Stein A booklet featuring program notes by Marilyn Brakhage, film capsules by Brakhage expert
Fred Camper
, and an essay on the films