See more details, packaging, or compare
Synopsis
Spanning fifty-three movies and forty-one editions of the Olympic Summer and Winter Games, this one-of-a-kind collection assembles, for the first time, a century's worth of Olympic films—the culmination of a monumental, award-winning archival project encompassing dozens of new restorations by the International Olympic Committee. These documentaries cast a cinematic eye on some of the most iconic moments in the history of modern sports, spotlighting athletes who embody the Olympic motto of "Faster, Higher, Stronger": Jesse Owens shattering sprinting world records on the track in 1936 Berlin, Jean Claude-Killy dominating the slopes of Grenoble in 1968, Joan Benoit breaking away to win the first-ever women's marathon on the streets of Los Angeles in 1984. In addition to the work of Bud Greenspan, the man behind an impressive ten Olympic features, this stirring collective chronicle of triumph and defeat includes such landmarks of the documentary form as Leni Riefenstahl's Olympia and Kon Ichikawa's Tokyo Olympiad, along with lesser-known but captivating contributions by major directors like Claude Lelouch, Carlos Saura, and Miloš Forman. It also serves as a fascinating window onto the formal development of cinema itself, as well as the technological progress that has enabled the viewer, over the years, to get ever closer to the action. Traversing continents and decades, and reflecting as well the social, cultural, and political changes that have shaped our recent history, this remarkable marathon of films offers nothing less than a panorama of a hundred years of human endeavor.
Picture
9/10
Continuing on through Criterion massive box set, 100 Years of Olympic Films, disc 13 presents Theo Hörmann's IX Olympic Winter Games, Innsbruck 1964. The film is presented on this dual-layer disc in its original aspect ratio of 1.37:1. Based on the supplied notes this 1080p/24hz high-definition presentation comes from a new restoration either done in 2K or 4K.
Unsurprisingly it's another terrific looking image in this set, smooth and clean in motion while also retaining a very film-like look. Grain, which can vary in density throughout, looks natural and clean and the image delivers the sharp details where it can. Most of the film looks highly detailed and crisp, especially impressive in the many long shots. But some footage, like moments during the hockey games, ice skating, and some skiing events, gets a bit fuzzier around the edges, I assume either because a different print was sourced or a different film stock was employed. Either way, though, the dips are noticeable but still pretty slight. Colours are also rendered well, though lean a cooler blue (though at least this seems more suiting than the warmer yellow tint found in White Vertigo). Black levels and shadow details are also excellent.
And again, like every other film in the set so far, the restoration work has been exceptional and I don't recall any severe moments of damage. There's even a sequence in the film where a group of people are reviewing black-and-white footage covering one of the events and even that material, in the film, comes off looking great. Another exceptional presentation.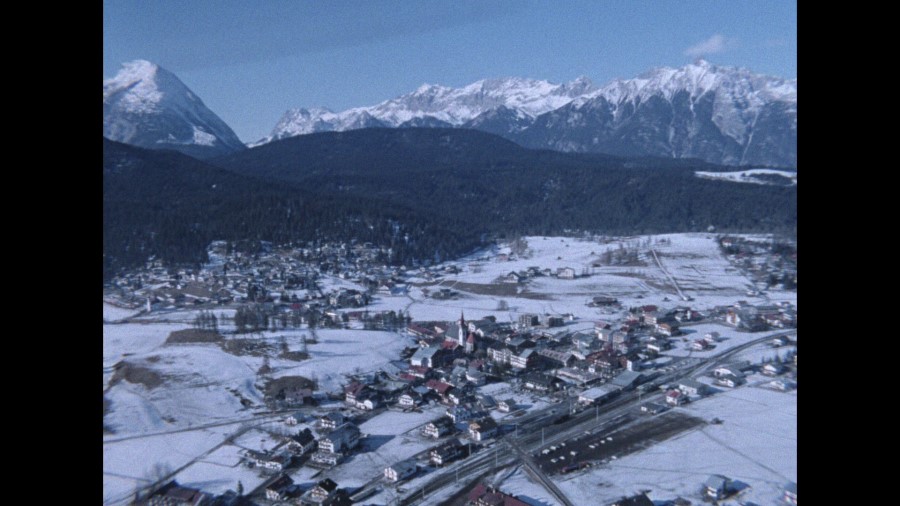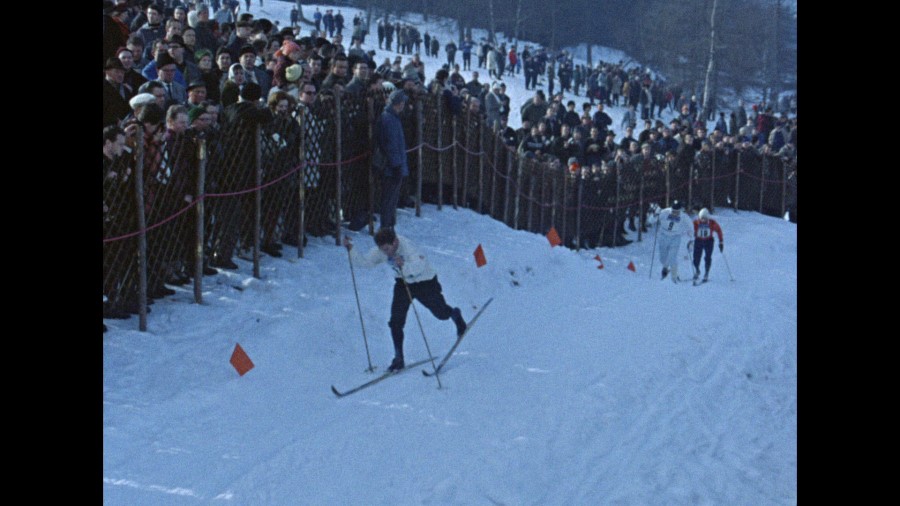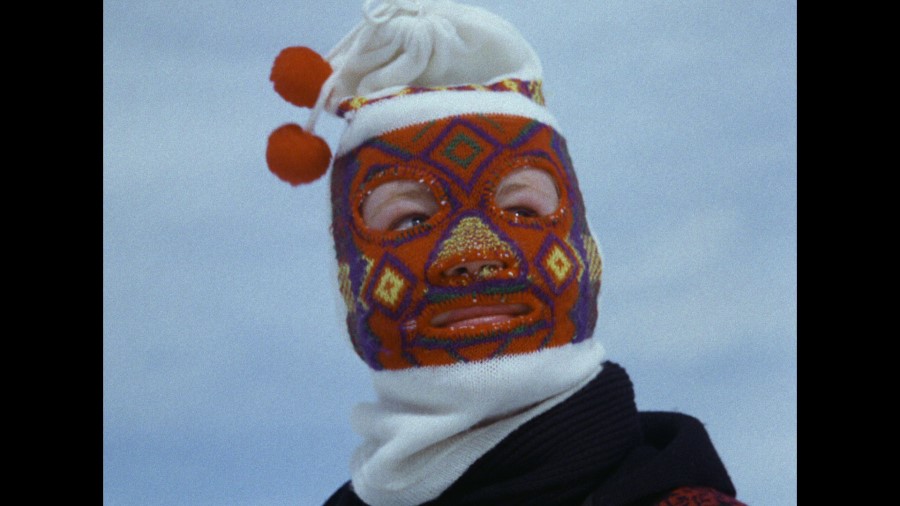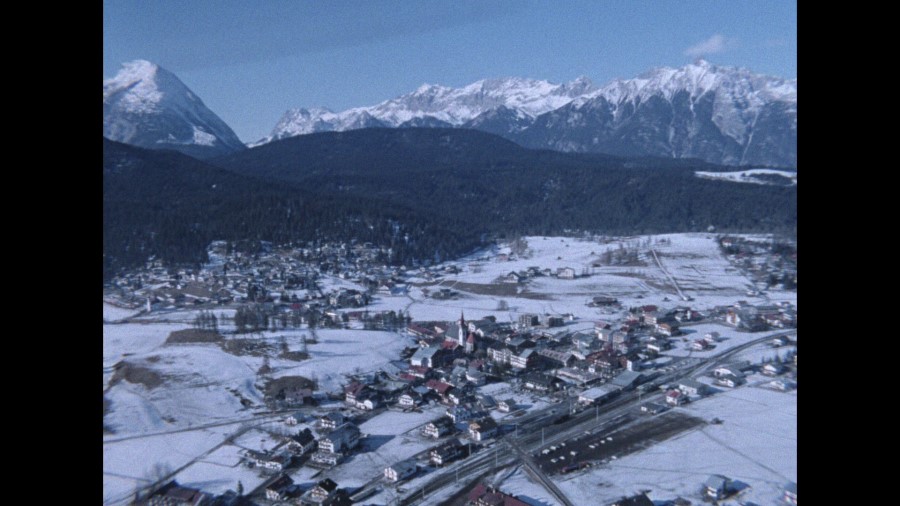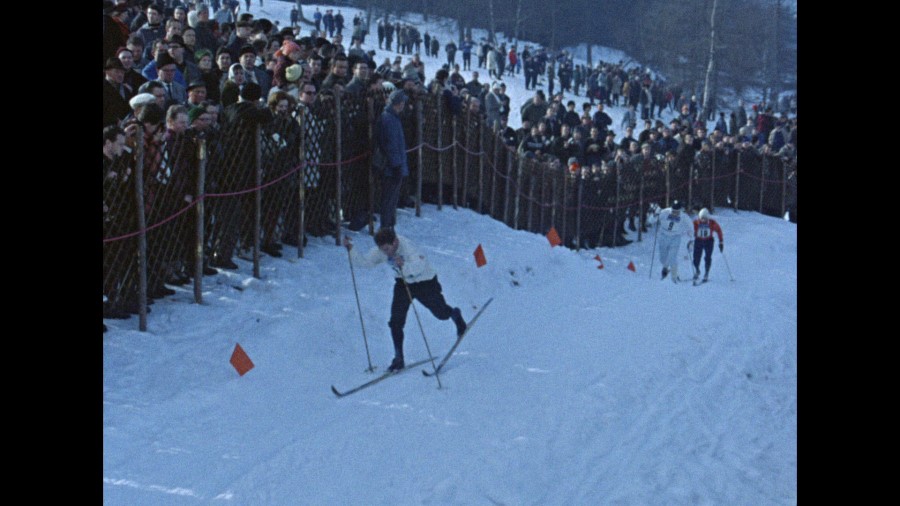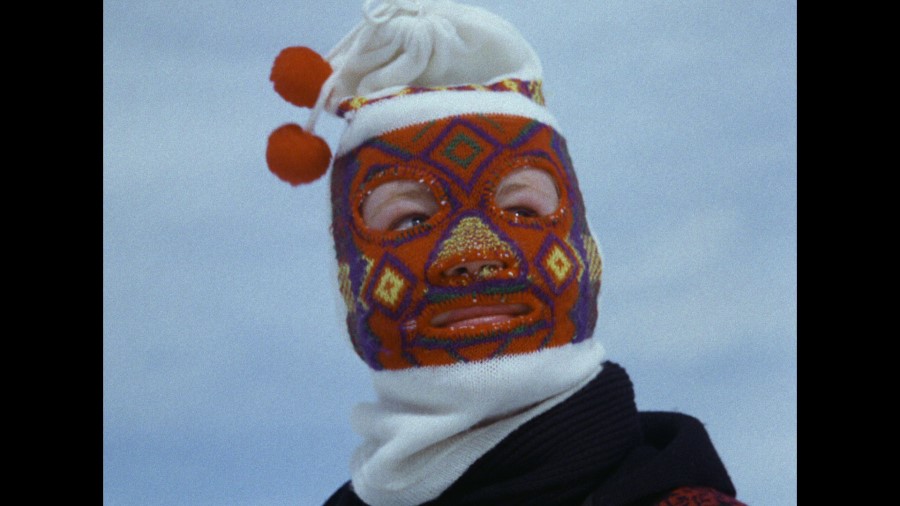 Audio
6/10
Both films offer decent if unspectacular lossless PCM 1.0 monaural presentations. Some dated effects and music can be a little bit harsh but dialogue is still clean and the track overall sounds clean and free of severe damage.
Extras
5/10
The only disappointing aspect to this set is that there are no on-disc special features to speak of. The set does come with an incredibly thorough 216-page hardbound book, featuring material on the restorations by Adrian Wood along with essays covering the films, all written by film scholar Peter Cowie. It also filled with photos from the various events. In the essay in this film Cowie covers a couple of major points about these games while also looking at Hörmann's construction of the film and the narration written for it. (The grade given here refers to the supplements for the set as a whole, which, in this case, is just the included book.)
Closing
Despite a few fuzzy spots we get another sharp and gorgeous looking colour presentation with a great filmic look.
Directed by:
Caroline Rowland
,
Gu Jun
,
Milos Forman
,
Tony Maylam
,
Kon Ichikawa
,
Jacques Ertaud
,
Kieth Merrill
,
Masahiro Shinoda
,
Jean-Claude Labrecque
,
Yuri Ozerov
,
Lee Ji-won
,
Joe Jay Jalbert
,
Carlos Saura
,
Im Kwon-taek
,
Lee Kwang-soo
,
Claude Lelouch
,
Kim Takai
,
Bud Greenspan
,
Drummond Challis
,
Alberto Isaac
,
André Michel
,
Castleton Knight
,
Theo Hörmann
,
Hannu Leminen
,
Leni Riefenstahl
,
Herbert Brieger
,
Adrian Wood
,
Jean de Rovera
,
Arnold Fanck
,
Wilhelm Prager
,
Giorgio Ferroni
,
Tancred Ibsen
,
Louis Gueguen
,
Romolo Marcellini
,
Heribert Meisel
,
René Lucot
,
Peter Whitchurch
,
Carl Junghans
,
Jean-Jacques Languepin
,
François Reichenbach
,
R. Douglas Copsey
,
Othmar Gurtner
,
Tony Maylam
,
Kon Ichikawa
,
Nancy Beffa
,
Jean Beaudin
,
Claude Lelouch
,
Marcel Carrière
,
Yuri Ozerov
,
Georges Dufaux
,
Arthur Penn
,
Michael Pfleghar
,
John Schlesinger
,
Mai Zetterling
Series:
The Criterion Collection
Blu-ray
32 Discs | BD-50
1.33:1 ratio
1.37:1 ratio
1.66:1 ratio
1.78:1 ratio
1.85:1 ratio
2.35:1 ratio
2.39:1 ratio
1.35:1 ratio
English 1.0 PCM Mono
French 1.0 PCM Mono
Spanish 1.0 PCM Mono
Japanese 1.0 PCM Mono
Italian 1.0 PCM Mono
Russian 1.0 PCM Mono
Swedish 1.0 PCM Mono
German 1.0 PCM Mono
Finnish 1.0 PCM Mono
Korean 1.0 PCM Mono
Norwegian 1.0 PCM Mono
English 2.0 PCM Stereo
Spanish 2.0 PCM Stereo
Korean 2.0 PCM Stereo
Musical Score 2.0 PCM Stereo
English 5.1 DTS-HD MA Surround
French 5.1 DTS-HD MA Surround
Mandarin 5.1 DTS-HD MA Surround
Subtitles: English
Region A
A lavishly illustrated, 216-page hardcover book, featuring notes on the films by cinema historian
Peter Cowie
; a foreword by
Thomas Bach
, President of the International Olympic Committee; a short history of the restoration project by restoration producer
Adrian Wood
; and hundreds of photographs from a century of Olympic Games