dwk wrote:
Shout is release a Fargo steelbook in August. Same special features as the remastered disc with the only "new" special feature, "Interview With The Coen Brothers And Frances McDormand", being an old extra from the DVD that MGM didn't carry over to their Blu-ray(s).
Shout Factory wrote:
We are very excited to announce the release of Fargo as a limited-edition Steelbook® , out this August!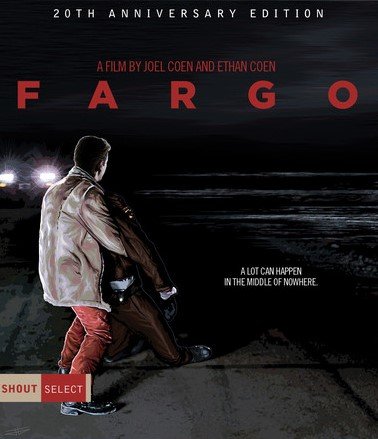 I came across a listing for a Shout Select edition of Fargo at
Grindhouse Video
.
It is definitely not the Steelbook edition, as it has different cover art and the Shout Select logo, although they are both titled 20th Anniversary Editions.
No extras are listed and it shows a release date of 1/2/18.
Has anyone else heard of this particular release?