According to this... due in stock Oct. 9?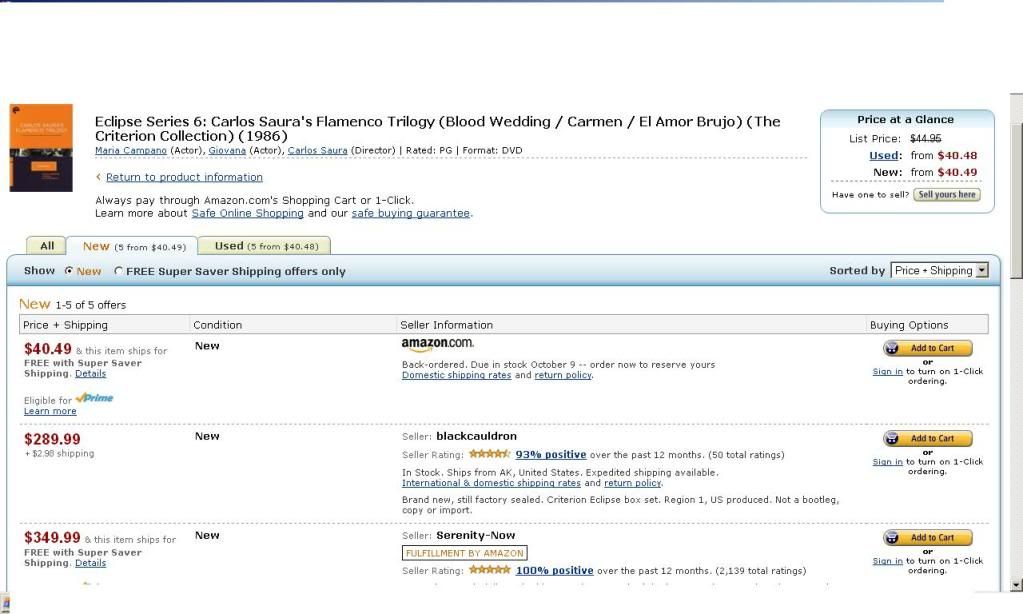 PS: I just chatted with an amazon person to see:
Quote:
Me: Can you confirm for a fact that this will be sent on Oct 9? Just wanted to verify it's not a mistake that this is showing up. Thanks!
Prathap: Hello, my name is Prathap. I'll be happy to help you today.
Me: great. did you get my first message?
Prathap: Yes Robert. I can confirm that we will have it in stock on October 9, 2011. However please note you will receive the items between Oct 14, 2011 - Oct 19, 2011 as per your estimated delivery dates.
Me: Okay thanks a lot. This is out of print...so it was kind of a surprise to me. Would there be any way of you finding out if it's a glitch?
Prathap: No Robert, I'm sorry. However I can assure you, you will get this book.
Me: It's a DVD...but okay! I believe you Prathap...don't let me down!
Prathap: I meant the DVD. Sorry! Bad typo!
Me: It's okay. Thanks for the help!
I've chatted with them before and they were wrong... but I'll hold out faith! Even though I doubt this guy really has any more information than I could've gotten on my own. (just from using the website)